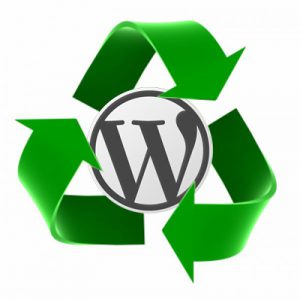 One of the greatest things about a website built on the WordPress platform is there are thousands of plug-ins that can greatly expand the functionality of your site.
From social integration to shopping carts to Google Analytics and subscriptions, there are plug-ins for just about everything. In fact, there are usually more than one that does the same thing. So, it can be time consuming to find the one that works best. Here is a list of plugins that I use frequently and have found to work well for their intended purposes.
Plug-ins are easy to find and install.
For more details watch the video tutorials on installing plugins at
WP101.com
.
Building custom WordPress page layout using MiniMax – Layout Builder is just as easy as drag-and-drop. You don't need to run for learning HTML or finding a coder/designer to change a page layout. Also you can directly use more than 2500 widgets from wordpress.org to place anywhere inside your page content.
Form Maker is a modern and advanced tool for creating WordPress forms easily and fast.
This plugin will check your posts, comments and other content for broken links and missing images, and notify you if any are found.
A calendar system with month, week, day, agenda views; upcoming events widget, color-coded categories, recurrence, and import/export of .ics feeds.
Post title marquee scroll is a simple WordPress plugin to create the marquee scroll in the website with post title.
Adding columns to a WordPress post or page can be a real pain, especially if you're not skilled with CSS. This plugin adds a button to the WordPress editor that launches a simple interface for adding columns. You can easily select the number of columns and the width of the gutters and containers.
Get control of the WordPress wysiwyg visual editor and add some functionality with more buttons and custom TinyMCE plugins.My favorite of which is the Style button which allows you to make the text look however you like.
A super customizable contact form that lets your visitors send you email. Blocks all automated spammers. No templates to mess with.
WPCommentCleaner is a very simple tool which can batch process SPAM, un-apporved and approved comments. I have developed WPCommentCleaner for personal use. Just thought it may come handy to someone else, hence I submitted this plugin to wordpress.org plugin repository.
SharePress is a WordPress plugin that helps you communicate with your tribes on Facebook and Twitter by automatically publishing your WordPress posts the moment they become live on your site.
Simple, yet elegant. Shows IDs for Posts, Pages, Media, Links, Categories, Tags, and Users in the admin tables for easy access. Very lightweight. Also supports Custom Post Types / Taxonomies.
Simply hide widgets on specified pages. Adds check boxes to each widget to either show or hide it on every site page.
Easily add a Favicon to your site and the WordPress admin pages. Complete with upload functionality. Supports all three Favicon types (See the Weekly Tip for more information)
Akismet checks your comments against the Akismet web service to see if they look like spam or not.
Contact Form 7 can manage multiple contact forms, plus you can customize the form and the mail contents flexibly with simple markup. The form supports Ajax-powered submitting, CAPTCHA, Akismet spam filtering and so on.
A very fast caching engine for WordPress that produces static html files.
WordPress SEO plugin to automatically optimize your WordPress blog for Search Engines.
On-demand backup of your WordPress database.
WP Orbit Slider is a jQuery slider that uses custom post type and taxonomies. Oh, its also responsive!
Track your WordPress site easily and with lots of metadata: views per author & category, automatic tracking of outbound clicks and pageviews..