Picking a great theme is more than half the battle when building a WordPress site, especially one for an online storefront. With so many themes to choose from, it can be an overwhelming process. Let me help you narrow it down by recommending the U-Design theme.
This theme has 99% of what you need. I say this because nothing is perfect. However, as a designer I can also say, with confidence, that this theme is one of the best out there. I find myself using it as my goto theme for projects. I know you're thinking, "Sure, it's easy for you…you're a professional." But, it's easy for anyone.
e-Commerce Integration
The most recent addition to the theme is the integration of the WooCommerce Plugin. A powerfully robust e-commerce solution.
Get more details about U-Design.
While you're there view the U-Design Demo Site by clicking the Live Preview button. There's a lot of information there about all it's functionality, and you should specifically visit the Showcase link in the top right of the main navigation to see sites built using the theme. You can really get a since of the flexibility the theme offers when it comes to customizing esthetics.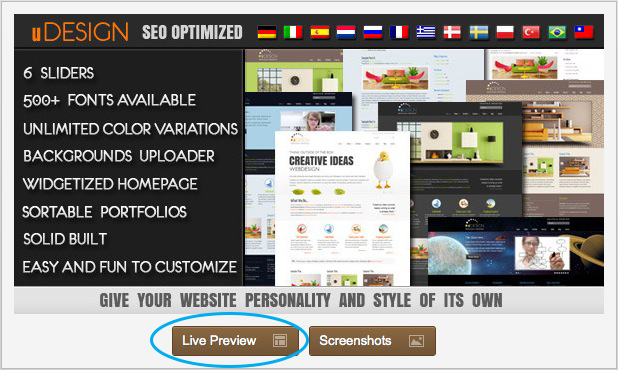 Also, scroll down and click on the U-Design Integration with WooCommerce button to view the online store demo site. Here you'll see, first hand, what a powerful e-commerce solution this combination creates.

As always, if you need help with any of this, please feel free to contact me.
Need help creating your online store?